Too busy lately to post much except videos and stuff.
Finished my taxes over the weekend - a weight off my mind (and out of my wallet, too).
Have mentioned previously that Daughter started riding a bike on her own over Spring Break.
She's already mastered the single-speed 20" bike - will start looking for a small-framed 24" mountain bike on Craigslist.
To celebrate her achievement, on St. Patty's day her Mom brought us some Shamrock Shakes and cupcakes.
Mmm.
We sure have seen a lot of snakes this year. This is one I spotted before Daughter saw it:
Although I wore ties to work for 20+ years, my current job doesn't require it.
I started wearing them again last week (though not every day). I actually sort of like wearing a tie, but am very particular - I don't agree with the old tradition of giving one as a gift, it's a very personal choice. If someone gave me one, chances are that I wouldn't like it.
Am considering ordering some shirts from Paul Fredrick's on their first-time customer special. Two button down collar and two English tab collar with French cuffs (I have lots of cuff-links).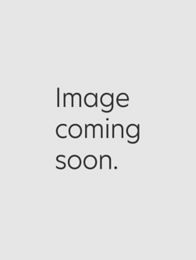 Monogrammed? Of course - they're including it in the promotion. Block letters and diamond - I don't like the script monograms.
Undergarment trifecta last week - brand new: t-shirts, boxer briefs (TMI, I know), and socks.
I enjoyed the 60 Minutes special on Mike Wallace. Though there wasn't much footage I hadn't seen in prior retrospectives, or, in some cases when they originally aired, one couldn't help but be amazed at the breadth of 20th century notables that he'd interviewed. What a life.
Those were the days:
Attended a birthday party for an old friend over the weekend (if you call 79 old), complete with folks I've worked with over a 30 year period. Seems a lot of them have moved out west - a couple of them between Azle & Boyd, one in Justin, another in Alvord, one north of Chico, and one between Sunset & Bowie.
Makes me want to get out of town, too.
An old boss's wife (I think the world of both of them) asked me if I was dating.
Um, no. I may be a glutton for punishment, but I'm not stupid.
Without any noise, bump, groan, clatter, grind, clunk or anything, my car's transmission stopped transmitting about a mile south of 114 on FM 51 last week, as I was driving along at about 65 mph.
The car is now in sick bay to determine what's the matter. Ugh.
At least I had cellphone service - glad that didn't happen last month when I was between Vernon & Seymour - lots of places along 183 where I was out of range for 20-30 minutes or more.
When trucks used to be made of metal: