I don't follow TMZ or the like, and if it weren't for the hooligan antics of some of today's young "stars", I probably wouldn't even know their names.
Of course, then there are also those stars who were a bit, maybe way, before my time, which brings us to Celeste Holm, who is today reported among those no longer living, at 95. I post this because Ms. Holm is one celebrity whom I actually met.
In the waning days of my pre-driving youth, I was at Six Flags (the real one), with a couple of my cousins, and, uh, my mother. Yeah, kind of like the Wayne's World walk of shame. Anyway, standing on line for the
LaSalle Riverboat Adventure
, my mother keeps asking me, "The Donald, don't you think the woman ahead of us looks like Celeste Holm?"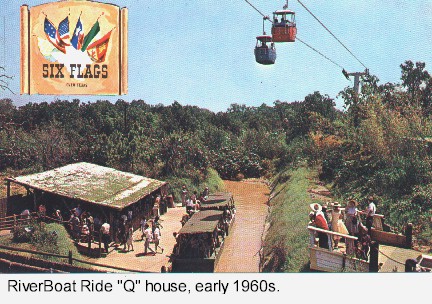 "Who?"
"Celeste Holm, the actress."
"Um, I never heard of her."
"She was in Rodgers & Hammerstein's
Oklahoma
on Broadway." (I had heard of Oklahoma, both the state and the musical, having lived in Tulsa from, like '62-'67, listened to the soundtrack on reel-to-reel, and performed
Oh What a Beautiful Mornin'
in 7th grade music class - No, I am not about the
Glee
, but thanks for asking.)
"OK, still never heard of her."
"Well, I'm going to ask her."
[My thought bubble: Beam me up, Scotty! Where the heck is the Starship Enterprise transporter when I need it most?]
"Excuse me, but would you by chance happen to be Celeste Holm?"
You know how those lines at Six Flags are, so there I was, stuck, like Martha and the Vandellas -
No where to run to, nowhere to hide
.
"No, I am not
by chance
Celeste Holm. I
am
Celeste Holm."
Actually, it was a pretty clever response, and following a mercifully brief comment like "Well, I've always admired your work" or somesuch, my mother let the dear woman go back to peacefully standing in line.
I did later watch her once or twice when she co-starred with Gerald McRaney on CBS'
Promised Land
series.